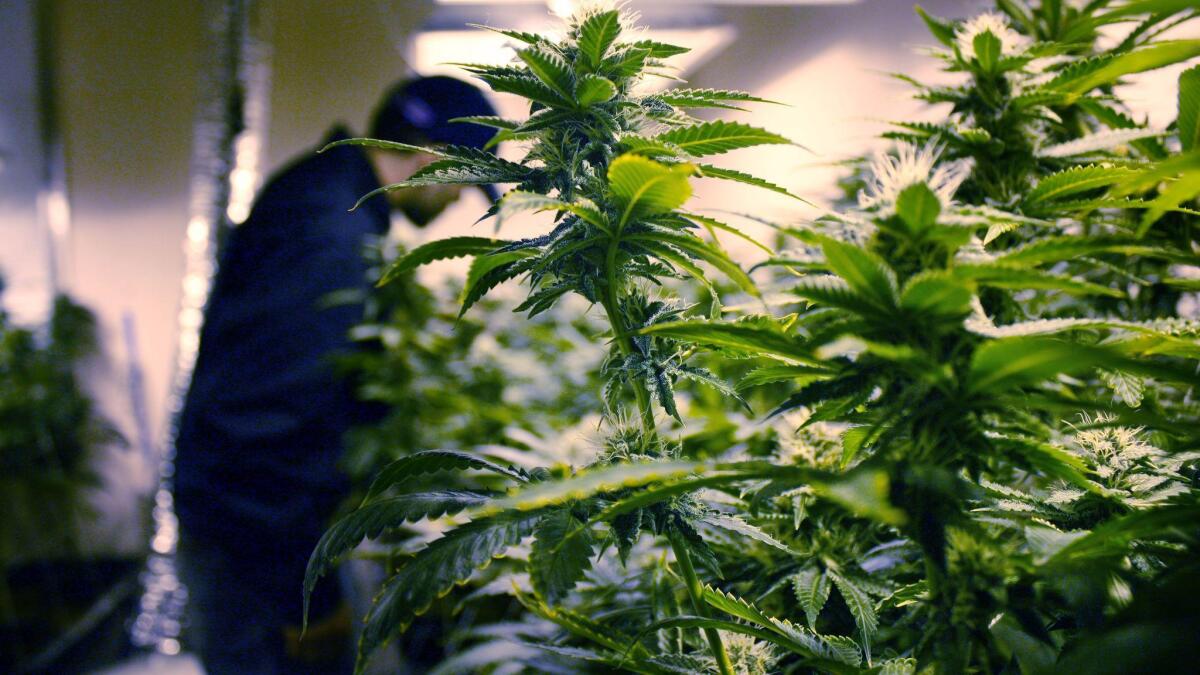 A veteran member of the Vermont Department of Agriculture has been hired as the board's director of compliance.
On July 17, Cary Giguere will begin his position as the director of public health and agricultural resource management at the Vermont Agency of Agriculture, Food, and Markets.
It will be his responsibility to monitor the state's licenced cannabis businesses to make sure everything is above board, from ensuring that merchants have valid licences to ensuring that farmers are using acceptable pesticides and THC levels in edibles.
In a meeting on Wednesday, James Pepper, the board's chair, revealed Giguere's appointment and said that most of the state's farmers were already familiar with their new recruit. Giguere was a member of the advisory council for the state's Cannabis Control Board and helped establish and manage the state's hemp programme.
It's difficult, as Pepper put it, to "overstate Cary's involvement in building up the structures that allowed our farmers here to prosper" when considering Vermont's renown for quality. Our sincere appreciation goes out to you for accepting this important yet difficult position.
For nearly 30 years, Giguere has served the state in various agricultural capacities, addressing topics such as the use of pesticides on seeds and crops, the quality of water, composting restrictions, microplastics, and the state's new hemp programme, which was implemented in 2016.
Giguere could have retired after completing his work at the agency, but he chose to stay on because he wants to see the state's cannabis industry succeed thanks to its reputation for high quality.
Giguere has stated, "I am particularly interested in establishing a culture of compliance in the legal cannabis industry." Excitedly, the speaker exclaimed.
Before settling in Vermont in 1993, Giguere was a native of Western Massachusetts. Educated at the University of Massachusetts Amherst, he holds diplomas in the fields of chemistry, botany, and environmental science.
He first worked in a state lab where he tested agricultural inputs like seed, feed, fertiliser, and pesticides. Since 1999, he has been employed by the Pesticide Program, which controls the application of herbicides to parks, golf courses, and highway medians.
There are two ways in which his previous work experience is applicable to his new position. One is that the final goods may contain traces of pesticides used on cannabis plants, so they must be evaluated thoroughly to verify they are safe for human use.
The other is, as he put it, that the procedures used to concentrate cannabinoids like CBD from hemp and THC from cannabis are very similar to those employed to extract pesticides.
Giguere, who oversaw the state's hemp programme, communicated often with cannabis-legal states. His feelings that they hadn't done enough to curb farmers' pesticide use were justified, he admitted.
We can avoid the pitfalls experienced by other nations and do it right the first time, as Giguere put it.
The Cannabis Control Board in Vermont has started granting licences for the newly legalised marijuana industry. Nearly fifty farmers and two testing facilities have been approved by the board. In anticipation of the October 1st launch of retail sales of recreational, sometimes known as "adult use," cannabis, some applicants, especially outdoor growers, are eager to get licenced so they may harvest in time.
Pepper stated on Wednesday that the board had completed its consideration of applications from the smallest outdoor growers and was working on the remaining 22 applications from larger outdoor growers.
We're down to the wire, but we're getting there," Pepper said Wednesday. "If you're an outdoor cultivator, I can tell you that everyone here realises it."
Giguere's primary responsibility will be to ensure that cannabis growers who have been operating in the unregulated "legacy market" for years are aware of and following the regulations governing the regulated market.
It's a process of "transitioning a legacy market into one that's operating in the light of day," he explained.
He plans to investigate consumer concerns, verify the legal status of stores, examine farms and factories, and guarantee the safety of all finished goods. Giguere, who will report to the board's executive director, will be responsible for hiring compliance officers who will report to him. He hopes to keep his present state pay of $99,216.