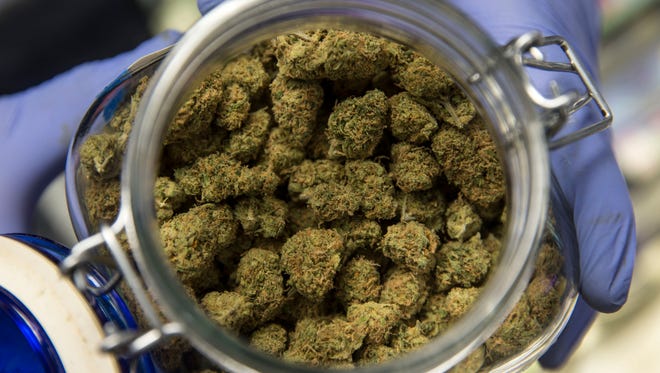 In order to legally sell cannabis products, dispensaries in Burlington will need to obtain a special licence.
In order to sell their wares in Burlington this fall, cannabis businesses will require a city permission.
Burlington's City Council passed the new rule on Monday, and it will go into effect in time for the October 1st debut of Vermont's adult-use market. Producers, like as growers and processors, are exempt from the city regulations, albeit they, like retailers, are required to have a state licence.
Local boards with the authority to grant or cancel cannabis licences are authorised by the state's legislation. In Burlington, a commission made up of all 12 city council members will oversee the local cannabis industry after an application has been reviewed by a subcommittee.
Burlington's city council members wanted additional authority over the local cannabis industry. The resolution to impose a special tax on marijuana sales was passed by the council in January 2021 so that the money raised could go toward initiatives that would increase the number of people of colour working in the business. The purpose was to help those who had been unfairly affected by the drug war.
However, state officials have concluded that cities cannot impose any new taxes on cannabis products beyond the existing 1 percent local option tax. Officials from Burlington wrote to the council to let them know they would be pushing for a change in those regulations during the upcoming legislative session.
While this is going on, the city's Department of Business and Workforce Development will be providing training programmes for BIPOC entrepreneurs and facilitating access to loans and grants from a state development fund. The state has also promised to aid "social equity applicants," which includes persons of colour and those with prior incarceration for cannabis-related charges, in entering the industry.
Meagan Tuttle, the city's director of planning, updated the council on cannabis zoning regulations and said dispensaries will be regulated in the same way as any other retail business. The one caveat is that, according to state law, pot businesses must be located no less than 500 feet from any school. Over the next few weeks, the city will release a map detailing the limits of these buffer areas.
As part of the continuing redistricting process, the council earlier passed a resolution directing city staff to create a new voting map.
Since 2015, the city has had a total of 12 councillors representing the city's 8 wards and 4 districts (North, South, East, and Central). With two wards making up each district, voters can choose between two representatives: a ward councillor and a district councillor.
However, the revised plan calls for seven wards, each with two council members, and two single-member districts.
It was deemed impractical or problematic with various configurations proposed by municipal officials to maintain New North End and Old North End as two separate neighbourhoods inside the city.
Since the spring, council members have been debating reapportionment, but no one has been able to reach a decision. A new U.S. Census forces cities like Burlington to redistrict their electoral maps to create districts with roughly similar populations. Council members have seen a map with seven wards, as well as maps with eight and twelve wards and between twelve and sixteen council members.
Alternate plans have been offered by several mapping groups. One group has proposed a design with eight districts that would preserve the current division between Old and New North End. The plan would also create a new "downtown" ward to represent the interests of the city's large college student population, which currently dominates the existing Ward 8 of the city. The aims can be achieved to some extent by another group's map as well.
You may get a map of the city's new wards (there are now seven) on the city's website. The council's ultimate goal is to finalise a proposal that will be on a ballot in the near future.
Councilwoman Zoraya Hightower (P-Ward 1) remarked, "I don't know if this is definitely the one that we want, but I think that this may end up being a compromise."
On Monday, council members also approved roughly $1.5 million in building contracts for an Elmwood Avenue community shelter.
The 30 shelter pods, modular bathroom facility, and community resource centre will be built using money designated for coronavirus relief. Around 35 individuals will be temporarily housed in the pods, which will be equipped with modern conveniences such as power, heating, and air conditioning.
In the latter half of last week, construction began on the property. When city officials asked city attorneys whether they needed council approval for the contracts, they were told no because the Board of Finance had already approved them. However, city attorneys later changed their minds and the matter was brought up at Monday night's meeting.