Cannabis Packaging Market Will Grow Over USD 20.41 billion by 2025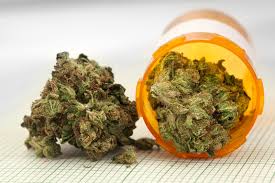 Zion Market Research has published a new report titled "Cannabis Packaging Market by Type (Rigid Packaging and Flexible Packaging) and Application (Medical, Recreational, and Others): Global Industry Perspective, Comprehensive Analysis, and Forecast, 2018–2025". According to the report, the global cannabis packaging market was valued at USD 12.63 billion in 2018 and is expected to reach USD 20.41 billion by 2025, at a CAGR of 7.1% between 2019 and 2025.
The packaging of cannabis is the most crucial process owing to various regulations imposed by the governments of different countries across the globe. The packaging of cannabis may differ based on its application area, such as medical and recreational. Generally, there are two types of packaging available—flexible and rigid. Moreover, manufacturers are also focusing on developing innovative protective packaging for cannabis.
This Research Help Grow Your Business [Download Sample PDF Of Research Report]
The surging demand for cannabis in various countries of North America is one of the key driving factors of the global cannabis packaging market. Many manufacturers are striving to introduce active packaging in the cannabis packaging market. This active packaging will provide better assistance for cannabis preservation, which includes preservation of THC levels by controlling oxygen and carbon dioxide levels, humidity, and thermodynamic cooling. Additionally, the active packaging system also improves the cannabis safety by emitting safe food oxidizers to lessen bacteria, mold, and other pathogens. Therefore, this is projected to further propel the cannabis packaging market over the forecast time period globally. However, the stringent regulation related to cannabis packaging may hamper the market growth of cannabis packaging in the future globally. Alternatively, the rising demand for cannabis for medical use and edible products is projected to offer new growth opportunities in the global cannabis packaging market in the upcoming years.
The global cannabis packaging market is classified based on type and application. The type segment of the cannabis packaging market includes rigid packaging and flexible packaging. The rigid packaging segment is expected to contribute significantly to the global cannabis packaging in the future, owing to the extensive use of vials and bottles for medical cannabis packaging. Based on application, the global cannabis packaging includes medical, recreational, and others. The medical segment is anticipated to grow substantially over the forecast time period, owing to the rising cannabis demand for medicinal purposes in government authorized medical centers in countries where cannabis is legalized. Besides this, recreational use of cannabis in the U.S., Canada, and South Africa are estimated to grow the cannabis packaging market growth in the upcoming years.
Get Free Brochure of Cannabis Packaging Market Report: https://www.zionmarketresearch.com/requestbrochure/cannabis-packaging-market
By region, North America dominated the global cannabis packaging market and is expected to continue its dominance over the forecast time period as well. The increasing use of cannabis by the medical industry for treating various chronic conditions, such as epilepsy, Alzheimer's, etc., is estimated to boost the North American cannabis packaging market in the future. Cannabis is used to reduce vomiting and nausea during chemotherapy, improve appetite for the patients of HIV/AIDSs, and lower chronic pain and muscle spasms. This, in turn, is fuelling the use of cannabis in various medicines in small amounts, which is expected to further increase the demand for cannabis packaging, thereby, fuelling the market growth in North America.
Some key manufacturers of the global cannabis packaging market are Laguna Blends, Lexaria Bioscience, J.L. Clark, Elevate Packaging, Kush Bottles, Brandy Cannabis Creative, Dixie Elixirs & Edibles, McKernan Packaging Clearing House, Shatter Labels, LifeLoc Technologies, Maple Leaf Green World, and Kaya Cannabis, among others.
Browse Press Release@ https://www.zionmarketresearch.com/report/cannabis-packaging-market
This report segments the global cannabis packaging market into:
Global Cannabis Packaging Market: Type Analysis
Rigid Packaging
Flexible Packaging
Global Cannabis Packaging Market: Application Analysis
Medical
Recreational
Others
Global Cannabis Packaging Market: Regional Analysis
North America
Europe
Asia Pacific